VALARIE AIMONE
Leisure Manager

Valerie's love of travel is evident in the destinations she has traveled: Caribbean, Europe, Hawaii. Africa and South America. Most of all Valerie LOVES Italy and creating, VIP PRIVATE GUIDED Tours.

Val says Italy is in her heart and is her specialty. She feels like she lived in Italy as she has been there so many times and traveled the country extensively. Her favorite cities are Florence and Venice, but truly loves them all. Valerie loves sharing her secret insider tips on what to do, where to go, what to eat, places that are not on any tour map.
Although Italy is her favorite, she can create the same VIP Private Guided tours in the following destinations: Ireland, Spain, Greece and England

"I enjoy working on the fine details, listening to what each customer wants and needs are and then putting the pieces together to fine tune a unique memorable VIP experience."

If you are looking to explore the exotics or find Geo friendly travel, Valerie can create some amazing itineraries to the Arctic's, Dubai, the Maldives or the Galapagos utilizing our partnerships with National Geographic and Smithsonian where her knowledge is extensive.

She also enjoys more traditional travel like cruises or tours and can create any memory you desire. With over thirty years in the industry Valarie works with her clients and uses her knowledge and expertise to match their desires and does everything she can to exceed expectations and create an unforgettable journey.
P-973-729-0094 ext 7
D- 973 638 9674
Fax 973-729-5988
E-
---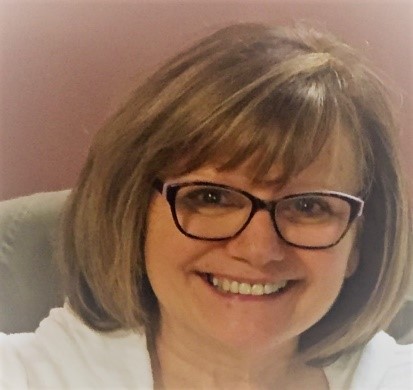 TERRY BOGER
Travel is all about fulfilling dreams and Terry has been doing just that for over thirty years.
Her love for travel has taken her to Hawaii, Coastal Europe, the Mediterranean and the Caribbean.
She has been in and out of the business but the lure of travel keeps pulling her back, and clients of hers won't stop calling. Terry loves booking and taking cruises and recently sailed out of Barcelona to Rome on a vacation she will never forget.
Terry also likes working with families for easy relaxing vacations like all-inclusive resorts but her favorite must be Disney.
"As a grandmother of five, I have been to Disney World too many times to count."
With so many choices and decisions to make today, clients call her because they trust her to guide them into the best vacation choice. She takes the worry out of your hands and delivers an awesome vacation experience.
E -
---
KATHY DRISCOLL
Kathy has been travelling for over 30 years, starting after college exploring the wonderful cities of Europe and Asia. She has visited culturally rich destinations, trekked New Zealand glaciers and rode elephants in Northern Thailand. These journeys traversed many sights unseen in today's world.
Today, Kathy's tastes in travel have evolved and she now enjoys creating unforgettable, unique experiences for individuals and small groups that include more personalized and consultative planning.
Kathy works with clients who yearn for "that" travel experience delivering exemplary service along with a lifestyle. Capture the feeling aboard a private yacht with individual service. Sail to captivating ports. Immerse yourself in local culture. Revel in the scenic beauty as you dine al fresco. Perhaps, you prefer combining luxury and discovery as you explore your bucket list destinations, whether that be Antartica or a river less travelled. How about taking boutique cruising to new limits? Sail on one of the newest vessels afloat (or arriving soon) offering unparalleled luxury and service. Some even have heli-pads or submarines on board for your pleasure. Others include five* star butler service for every guest. Has this been on your wish list?
Experience adventure, history, culture, and culinary delights away from the crowds. Kathy's extensive travel provides her a vast reservoir of rich travel experiences to help create a client's ideal itinerary. She excels at curating a client's ultimate journey.
"When asked what was my favorite places in the world I have travelled to, two destinations immediately jumped out.
#1 Bali – From the moment we arrived, we knew this place was special, starting with the people. The Balinese culture, the scenic expanse of rice terraces, the monkey forest and the sandy beaches are vivid pictures in my mind.
#2 Milford Sound, New Zealand. Breathtaking, scenic does not even begin to describe it. I was on a cruise sailing Auckland, New Zealand and visiting ports which were also spectacular."
For family, friends and alumni thinking about travel, begin your search with Kathy.
Alumni of St Bonaventure University
DePaul High School
C-303-513-9718
E-
---
RALPH FERRARA


Ralph has been a travel consultant for over forty years and has been delivering outstanding service for hundreds of customers on cruises and tours around the world. Italy is Ralph's specialty and his area of expertise. If your passion is to tour Italy, discover the hidden village of your ancestor, travel as a family group, rent a villa for a week, sail the Mediterranean, or create a culinary tour with homemade creations just for your palate pared with wines.
Ralph is the specialist who can design your Personal Travel Dream that delivers the experience of a lifetime.
As a Board-Certified Italy Specialist Ralph has been to Italy over 60 times. He also has the advantage speaking Italian and has been to every corner of the country and will be able to walk you through every region of Italy. Ralph visits Italy 1-3 times a year visiting the top tours, guides and 4* hotels he uses ensuring the delivery and the VIP service you expect.
"All the food is extraordinary, in all the times I've been to Italy, I NEVER had a bad meal."
And
"My clients have total confidence in my advice."
In his career, Ralph has been active in American Society of Travel Agents, serving as a President of the New Jersey Chapter as well as a member of the National Board of Directors.
Direct line– 973-670-8587
Office – 973-729-0094 X 19
Email –
---
LAURIE FRASCO
Laurie has been working for Scully Travel since 2003. Attention to detail, researching, finding you that well-deserved vacation is what Laurie is all about. Especially when it comes to unique experiences.
Her favorite type of travel planning includes villa rentals, private yacht charters and customized itineraries. Combine that with her talented research skills and she will provide her customers with a truly luxurious and amazing adventure. Favorite destinations: Aruba, Turks and Caicos, British Virgin Islands or any of the islands in the Caribbean. Europe, Italy – Amalfi Coast, Sicily, Germany, England and Ireland are very popular especially for families, groups, destination weddings and honeymooners.
"I take all the worry and stress away and make my clients have that dream vacation at any budget!"
Laurie travels throughout the Caribbean, Mexico, Europe and Hawaii to stay on top of the "best, or most unique" spots for her clients. In addition, Laurie has sailed many ocean cruises, private yachts, rented private villas and loves to research and customize any itinerary you desire.
P -973-729-0094 ext. 8
E -
---
Barbara Ghiggeri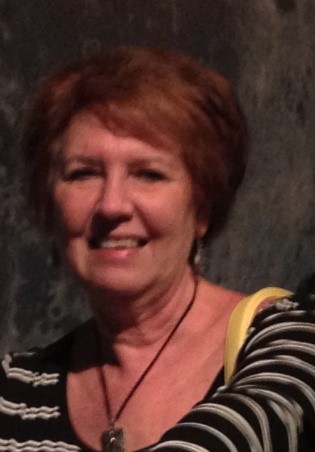 Disney holds a special place in Barb's heart, so special she can't stay away. Barb has been to Disney World over a dozen times, Disney Land several times and Cruised with Disney at least six.
Barb loves helping families of all ages discover the magic of Disney. She really knows the ins and outs of each park and each ship
"Disney is my true happy place and I want to make it yours too".
In between Barb is an passionate traveler and loves to cruise or tour. She has been travelling Europe by car and train for over 40 years and loves working out unique independent vacations that take you on your own journey.
Italy is another favorite of Barb's. With her numerous (over a dozen) trips she is consider a specialist from her art of travelling through-out the country. She learned everything by seeking insider knowledge, years of travelling the country and knowing the people and places to see.
She also has planned many group experiences by land or sea, no request is too big or small. Whatever you ask Barb to work on she will plan an amazing memorable vacation experience to last a life time.
Barbs is happy to help anyone 7 days a week and can be reached at:
P-570-350-4938
E-
---
JUDY KANE
"I am living on a constant vacation now in Hilton Head, South Carolina and am always looking for a new adventure."
Judy knows how important your vacation is and understands that everyone is looking for a unique experience. Having traveled the world for over forty years, she prides herself on knowing the ins and outs of unique and adventurous destinations, and will find you what you are desiring.
Judy keeps herself current by traveling and just last year she circumnavigated the British Isles.
The ocean though is where Judy's heart belongs and her passion is cruising. She loves both ocean and river cruising of all kinds.
Today she is specializing in creating memorable experiences for her clients, she understands what they are looking for and fits them with the right destination, interests and budget to create memories of a lifetime.
P-973-729-0094
E-judy.
---
CATHY KRAUER
Building a base of insider knowledge, guidance and tips from extensive travel in the Caribbean, Europe, Turkey, Morocco, Egypt, and South America, Cathy has the connections for her clients to get the best experience and value from each destination. She has created customer loyalty through hassle-free vacations that guarantee continued satisfaction. As proof, she is now arranging travel for three generations of the same families and referrals around the world.
Cathy discovered first-hand the wonderful pleasures of river cruising, before they were popular. Her expertise is based on her numerous times in Europe and the Nile Waterways. Cathy has shared these experiences with numerous clients and she can find the waterway and boat best suited to your needs, advise you on how to spend days on land, and arrange unique shore excursions.
Cathy also creates VIP upscale custom designed private tours and will provide you with the best quality for any budget. Her love of travel, (over 40 years) sharing her unique cultural experiences and providing amazing customer service is what she feels brings her customers back and providing referrals.
P-973-729-0094
E-cathy.krauer@scullytravel.com
---
MIKE LUCARELLI
Mike is a Group Cruise Specialists and has been working in the travel industry for over 22 years. He started his career as an airline ticket agent at one of the busiest airports in the world and understands customer service, quality control and above all being a true professional.
These amazing qualities have brought him success with all his group cruise customers. Planning for this type of travel does bring about a different set of challenges that require true skillful management.
He has managed groups with guests up to 350 and as easily handled smaller groups. Mike will also travel with your group and has guided them to the Caribbean, Alaska, and the Mediterranean
"I will take all of the worry out of your group travel and deliver to you a very amazing experience with personal service and attention to detail."
P-973-729-0094
E-mike.lucarelli@scullytravel.com
---
JERRI LUTKINS
If you are looking for an adventure, look no further, Jerri will be able to create and deliver any activity you have dreamed of. Her travels have taken her from vacationing in a remote fishing lodge in Alaska, to an amazing African Safari.
She also loves matching up customer to the right cruise. With so many ships and destinations she knows what style will be right for you. She and her husband have sailed aboard some of today's most luxurious and different ships and love waking up in a different destination or island. Jerri is confident she will be able to find for you the best cruise or vacation experience.
River Cruising on the Rhine and the Douro were also favorites. "One of my favorite take-aways was the excellent tour guides, the scenery and the sumptuous selections of food."
Jerri also enjoys working with brides to be and recently planned a destination wedding for twenty.
Her favorite by far though are the Greek Islands and Jerri would love to tell you herself all about the wonders of each one she visited. So please call or email her for some details and to set up your next amazing adventure!
P - 973.435.7431
E –
---
MARGE McCAULEY
Office Manager
Marge moved to the Poconos as a new wife and mother and decided to go back to work in 1995. That is when the travel bug bit, and has loved it ever since. She joined the Scully Team in 2006. At Scully Travel she wears many hats: Office manager, leisure and corporate agent.
Most of all Marge loves cruising, and loves booking any cruise for her clients.
"What I advise my clients is book now and I will always monitor your cruise. If the price goes down, I will lower the fare, but this way I will ensure you have the cabin of your choice."
Bermuda would be one of her top destinations for cruising and for land vacations sending customers on Pilgrimage tours to Israel and the Holy Land. After her own trip to Israel Marge felt this was a destination she was passionate about. She now enjoys creating Holy Land Tours for customers looking to have their own unique experience.
Her other specializations are working with groups, Disney and all-inclusive resorts and packages. Marge is a wealth of knowledge and her customers know that when working with her.
P - 570-486-4231 / 570-402-3966-fax
Email -
---
Dan Scully Jr
If you want to work with a travel expert who understands what you are looking for in a travel experience, what your needs in travel really are, and understands you because you are younger than 25 – look no farther than Dan Scully Jr.
Dan has enjoyed a life time of worldwide travel experiences with his family and has enjoyed more than 25 Ocean cruises, including some of the newest mega ships. If you are looking for unique adventures for a celebration, Dan can assist. He has been to such events on New Year's Eve, 4th of July and many more and will be happy to make arrangements for you too.
Hawaii was another stellar vacation spot, but the most memorable trip he took was with his Dad and his brothers to Ireland. "It was very special" he says.
As a senior at Mount Saint Mary's University, Dan has been assisting students and families with all types of amazing vacation experiences.
Dan also excels at spring breaks of all types, student tours and trips designed for families, after all he is an expert having travelled his entire life.
Please contact Dan Scully Jr
C – 973-459-0868
---
Stacey O Sullivan
Are you looking for an adventure, culinary delight or just "chillin "on an amazing beach for you next travel adventure?
Stacey understands your wishes and wants. She listens to what you desire for your next vacation experience and tailors each trip to meet the need of each customers interest, lifestyle, budget, and personality.
Stacey knows how do this because this is what she does for her personal vacations. Combining local sightseeing, hiking, biking, or boating and of course indulging in scrumptious local foods with geographic wonders is a must.
Stacey has been assisting kindred spirts plan special trips, for over 15 years. Honeymoons, anniversaries, or quick getaways and loves the challenge. "My job is never boring".
She feels every vacation is unique and can turn it into a trip of a lifetime. Stacey knows, she has had the luxury of doing this herself - combining travel with her love of adventure.
Please call Stacey and let her plan your next travel memory.
P- 973 222 5809
E -
---
KAREN TOEPPER
If you are looking for a Romantic getaway, if you find yourself yearning for a special weekend away, here in the states or a quick flight to Paris, Karen knows all the special secret spots for that glamorous, mysterious starry-eyed weekend or two-week long getaway!
Karen also knows how busy life can get and how fast your life flies by. She is now planning vacations for three generations in a family and loves every minute of it
What makes it unique for her customers and why they love working with her is that Karen has been to every state in the country except for 5, travelled most of Europe, Paris over 15 times and keeps going back.
She was born in Germany so her heart is in cultivating unique itineraries for her customers travelling in and around Bavaria and Austria. With her insider knowledge, she creates amazing and extraordinary vacations that include stops at villages, boutique properties and sights that are out-of-this-world. This is where the local food and culture come alive for her clients!
"I have an affinity for Germany and Austria especially the local foods, centuries old traditions, culture, art. "
In addition to planning these amazing leisure travel adventures, Karen arranges corporate travel both domestic and international. She does this for a range of clients in the US and oversees.
Please call Karen for your romantic getaway or corporate travel needs.
P-973-519-3472
E-
---
SARA WILKES
Sara has 15 plus years in the travel industry which has provided her with some amazing opportunities to travel the world, cruise the oceans and rivers. She also is a corporate travel agent for one of Scully Travels top accounts. What Sara loves the most though is creating VIP custom itineraries.
Nepal, India, Morocco, China, Israel, South America, The British Isles and Lourdes are just some of the wonderful and mystical places she has travelled to. This has allowed Sara to provide in country contacts and firsthand experience to customize unique vacations memories for her clients. Itineraries that will take you to the heart of the country and its culture. Meet the people, find the mystery, explore the hills and valleys, dig into history or simply observe nature. Her passion is to create experiences and memories like these, for you, memories that no one else has!
"My clients return with a new spirit and their trips turned into memories they can't stop talking about."
Whether you are traveling with a group, family or independently, Sara can create a truly custom VIP experience for you. Call Sara and let her create an amazing dream itinerary for you!
P-973 729 6147 x 4
E-
---
VILMA ZABALETA
Vilma is your dream travel expert! She has travelled the world, most of the US, and Alaska, much of Europe (including Russia & Scandinavia), the Orient, Africa, South America, Central America and Canada. She has cruised the Tahitian Islands, the Caribbean, and most of the Mediterranean. In her youth Vilma was even a bare boat sailor.
She loves to create unique itineraries for her customers delivering unforgettable travel experiences that include tips and suggestions from her own personal adventures. She has contacts in many destinations that will impress you with service and standards that go far above expectations. Vilma is tri-lingual which helps her when working with customers' special requests in destination where Spanish and French is necessary.
Time and again, customers return from Vilma's trips raving about the experience and the new memories that were created.
"My clients have never had a problem or were disappointed with the itineraries and vacations I arranged."
Vilma also loves arranging river and ocean cruises and has been coordinating personalized group departures for many destinations. One group request was to see where Henry the Navigator was from. She has lived for many years in a private lake community, is involved in many activities and loves to encourage detailed questions about any destination.
Please call Vilma at:
P- 570-486-4237
E- vilma.zabaleta@scullytravel.com
E- isz30@aol.com
---